Yoni selfmassage
online course
«Slowly and smoothly»
What is this course about?
This course is for women only.
Yoni self-massage is a solo practice for relaxing the female body, awakening the female energy and raising this energy up the body.
Movement of energy allows you to include in the work those areas of life in which previously there was not enough energy, that slept:
Awakening of the basic energy of survival;
Getting pleasure from everything that happens in life;
Improving communications, career growth, making money;
Ability to love and accept;
Creativity, self-expression and self-expression in the world;
Intuition, perception of the world, mental abilities;
Connection of man with the universe, with the cosmos.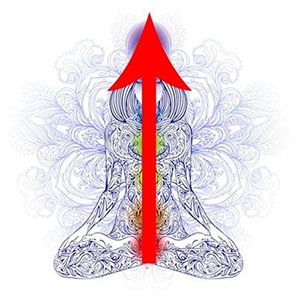 What is uniqueness?
The online course was created by two authors — a professional yoni massage therapist and a girl who attended more than a hundred yoni massage sessions.
Half the course is the theory and practice of a massage therapist. A detailed explanation of all aspects of yoni selfmassage in simple words, without the use of complex terminology.
Second half — lessons with which you can learn how yoni selfmassage is felt from the point of view of a girl, and how the principles of this practice can be used in life.
The practical combination of knowledge about a woman in terms of:
anatomy;
physiology;
psychology;
sexology;
stimulation technique;
energy practices;
tantric practices.
Add to this the ability to manage state and energy through attention, breathing and meditation - and you will get a unique effect: a new level of sensations, new depth and subtlety of perception. Both yourself and the world around you.
Click to expand the description:
What awaits you on the course?
Detailed theory
on each topic
Practice demonstration
of each stage
Video lessons are pre-recorded.
Lessons can be viewed any number of times.
You can watch at any time convenient for you.
If you have questions, ask the teacher in the comments to the lesson.
Term of course access - 365 days.
Video is with russian audio
and english subtitles.
Click to expand the description:
If before viewing three lessons you decide that the course is not suitable for you - write a email to us. Money will be returned to you without further questions.

Master of yoni massage, tantric practices,
sexologist, author of training seminars
of yoni massage "Slowly and smoothly."
Architect, designer, artist.
Exploring the relationship between the creative flow,
controlled inspiration and energy, sexuality, orgasmicity.